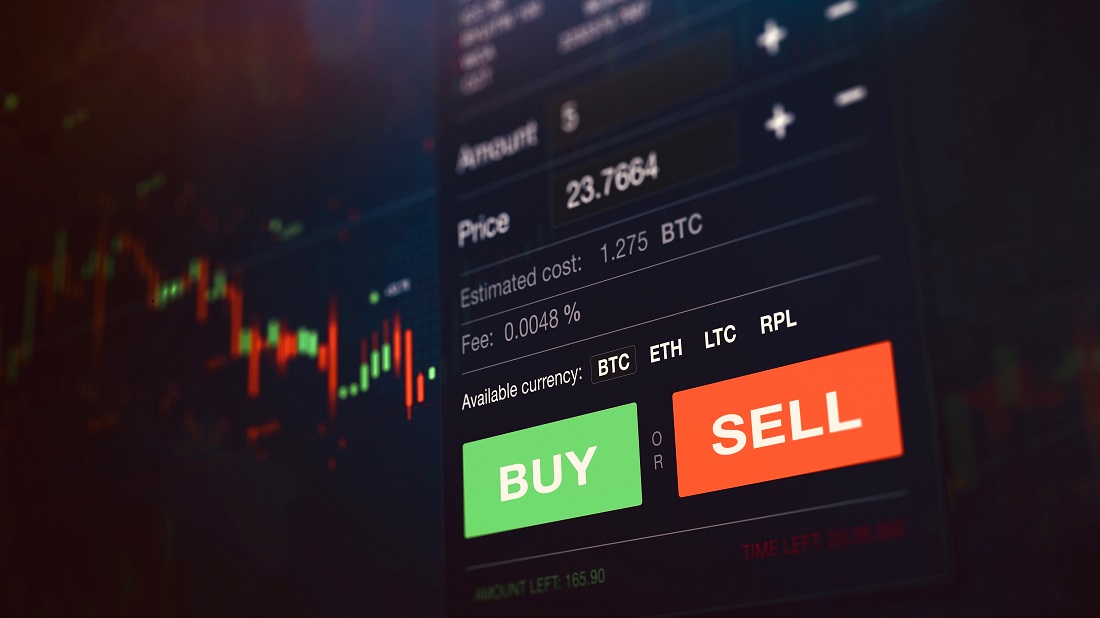 To follow your gut and hodl through the storm, or to yield to the market and sell before a possible continued bear market? This is the question many crypto investors have been grappling with in the wake of a $25 billion wipeout in the market. Bitcoin lost close to $1,000 in a few tumultuous hours earlier today as most cryptos saw red. And while it's slowly recovering, the progress is slow and not yet convincing. Altcoins haven't fared any better, leaving many investors at a loss of what to do. So, to hodl or sell…
Is It Time To Sell Or Will The Market Turn Around?
To determine whether one should hodl or sell, it's imperative to first determine the cause of the dip in the market. Some have attributed it to the upcoming Bitcoin Cash hard fork which is only hours away. With both factions fighting for supremacy, the market is understandably jittery as it awaits the fork.
The uncertainty has been heightened by the inclusion of Bitmain in the feud, with Jihan Wu supporting Roger Ver's faction. And as alleged today, Wu intends to fight Craig Wright to the death:
Jihan:

I have no intention to start a hash war with CSW, because if I do (by relocating hash power from btc mining to bch mining), btc price will dump below yearly support; it may even breach $5000. But since CSW is relentless, I am all in to fight till death! pic.twitter.com/d95axXEwFS

— ๑ RAMEN ๑ (@RamenofBinance) November 14, 2018
Yet, there are those who blame the market crash on the expiry of the bitcoin futures which, as has been observed historically, usually has a negative effect on the market.
It may be one of these reasons, or more likely, a fine combination of all of them. However, unlike during some market crashes in the past, there haven't been any negative developments in the recent past. Historically, any time negative news has been received, the market has dipped. A good example was when the SEC rejected the nine crypto ETFs which led to a dip. This suggests that it may not be prudent to sell just yet.
Moreover, there are positive signs that despite the price drop, the ecosystem is still just as healthy. For one, the daily trading volume is up to almost twice what it was days ago indicating a robust market. And while the Bitcoin Cash hard fork may be keeping investors awake, one expert revealed earlier today that it's making the market better. Speaking to Reuters, the co-founder of crypto advisory firm Altonomy Ricky Li stated:
"For our trading activities, the hard fork recently has generated tremendous interest and trading volume, above 4 billion daily, among traders.
However, investors should be aware that the market won't rise to its former glory overnight. According to Willy Woo, the founder of data analytics site Woobull, the market may go all the way to the second quarter of 2019.
Putting together the blockchain view, I suspect the timing for a bottom may be around Q2 2019. After that we start the true accumulation band, only after that, do we start a long grind upwards.

/end

— Willy Woo (@woonomic) November 13, 2018
[Disclaimer: The views expressed in this article do not constitute trading or investment advice. The above article is for entertainment and education purposes only. Please do your own research before purchasing or investing in any cryptocurrency.]
The post To Hodl or to Sell, the Question Every Investor Is Grappling With in This Bear Market appeared first on NullTX.